A smarter way to schedule staff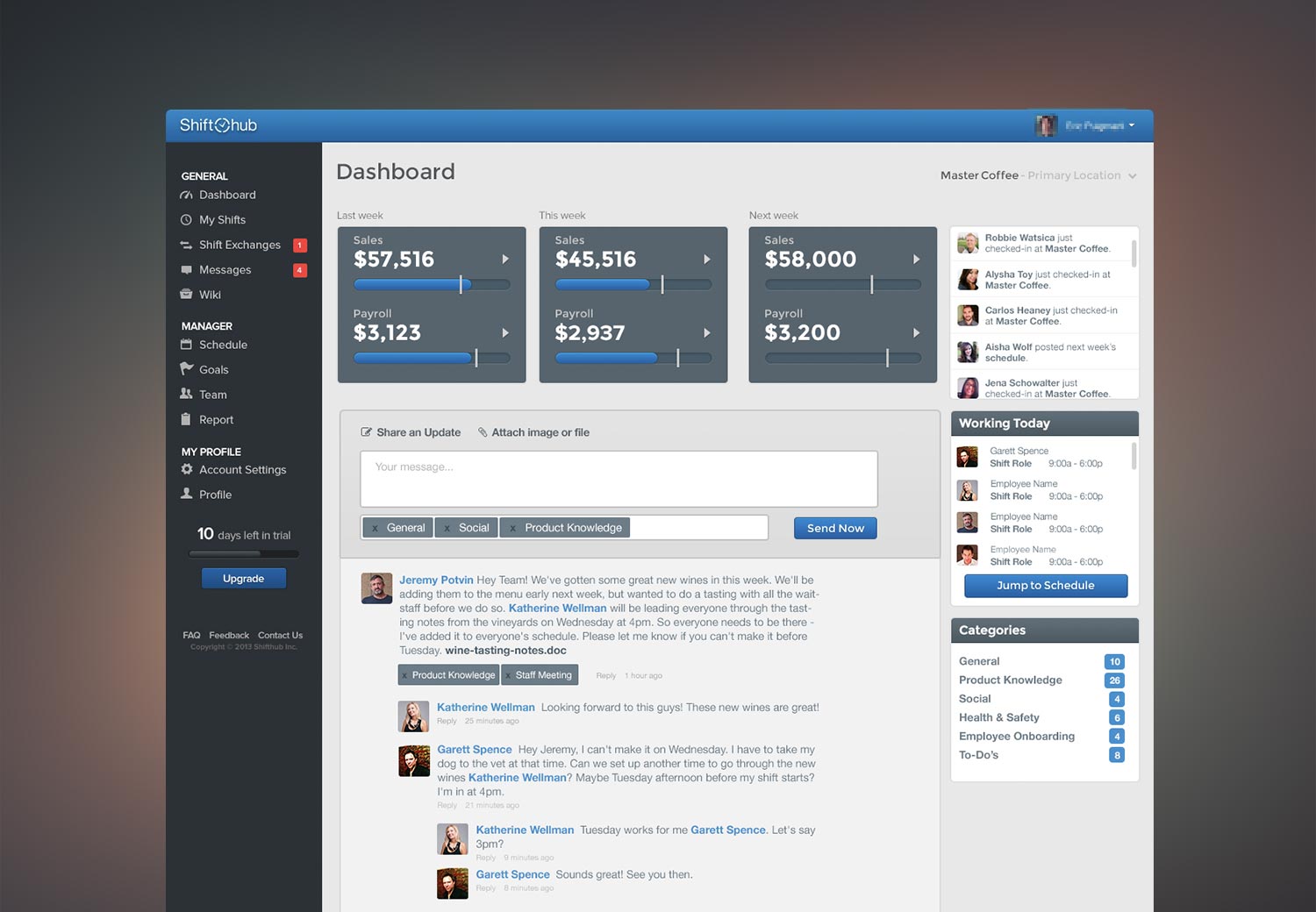 For years, small businesses have struggled to access the right tools to manage their organizations digitally. Employees continue to feel disconnected to their organization and often need to diligently check their emails or call managers to find out when they're working next.

Shifthub closes the communication gap between managers and employees allowing for easy scheduling, group messaging, and tool for payroll management.
*Since acquired by competitor, When I Work.